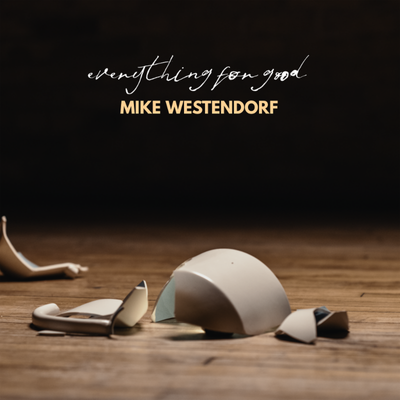 There are probably 3 Bible passages that find voice in the songs of this album. For the Christian, they are very familiar passages of hope in troubled times, and I hope they are treasures to you. Romans 8:28 and Jeremiah 29:11. But during a season of intense challenge and fear, it was this diamond of truth in Lamentations that God sang over me and my family. While that fear gripped us for a time, God's patient, steady healing had begun much earlier by planting so many stories of his faithfulness in our lives before we even started this journey. One where we grappled with the challenges of mental health and the need to be vulnerable enough to let people into our pain. The journey to wait patiently to hear God's voice in our waiting. And the maturity that would eventually come, only after God had put his "yoke" on us, on me, for a time that would bring growth that could only come through a challenging season.

Through it all, I am amazed to see, say, and sing that God's faithfulness is even greater than I could have known, that His mercies really are new every morning. His compassion and love for you, for me, will never fail, because that love consumes the heart of God. So much so, that the Son of God, became human and lived a perfect life we couldn't live. Died a death that we deserved. Paid a price we could never pay. To call us something we could never claim. Son, Daughter – Loved one of God, by the life and sacrifice of Jesus Christ. 

If you are new to Christianity, new to the relationship with Jesus, then I hope these songs of praise, reflection, and even deep vulnerability, will give you a glimpse into the hope we have in the midst of difficult times. That they might give you a prayer to sing when you have no words to give and will give you a shout of joy when you experience the faithfulness of God. He really does work - everything for good - for those who hope in and love him!