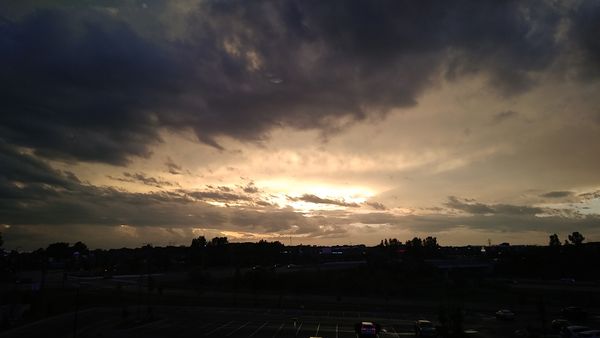 I've said it a lot. I know you have too. I want to get back to normal. A wild wild west of living from day to day, week to week, closings, openings, masks, distancing, protests, politics, elections... it is stretching all of us. Our social media and media shows just how frustrated and tired we all are. Even the strong among us have rough days. So the prayer continues to go up to the Lord (for the Christian anyway) and the wish goes up to "karma" (for the unbeliever in Jesus) I JUST WANT TO GET BACK TO NORMAL!!! 
And day after day, week after week - it would appear that God said NO! 
I'm just another sinner/saint/human being, trying to hear God's voice through the chaos and live biblically - imperfectly. Thank God for his Mercy and his Grace! As I've wrestled and continue to wrestle with this life we're living in I wanted to put out four thoughts for our consideration on why God appears to be saying no. 
God wants to be our highest authority and our guide in life. 
It's hard to admit it, but we, as American Christians, tend to be a lot more like ancient Israel wondering in the desert. As you read through the historical books of the Old Testament, what do you see? A chosen people desperate for salvation from Egypt. Their relentless cries go up before God and he delivers them. He draws near. They complain, they leave - he promises, he delivers. "Bad guys are after us (did you send us here to die?!?!?!?)". "We've got nothing to eat or drink (did you send us here to die?!?!?)". "The promised land is filled with giants (did you save us only to let us die?!?!?). 
Think about how many of us have prayed for God to reduce the amount of anxiety in our lives? I know I have. I hear so many voices other than my Savior... and I let them tell me the story of my present and my future. God invites us to cast our cares on him because he cares for us - and then I promptly take them back with a steady stream of worries. 
My kids need to have everything better than I had it. If they don't have this, they won't get that. 
If I don't do this work, I can't get that opportunity. 
If I say no to this thing, I'm afraid I won't be able to do that thing. 
Why is my heart anxious? Lord take it away and give me peace! 
So let me ask the question that God keeps laying out before me. 
"MIKE - Who is your highest authority? Who are you looking to for Peace? Comfort? Prosperity? Future? What is the authority you are trusting above me? Yourself? Government? Your employer? Your spouse? Your accomplishments? What... What authority have you made greater than me?" 
God wants to be our guide through the days, the moments and the challenges of life. Consider God's Old Testament guiding: 
By day the Lord went ahead of them in a pillar of cloud to guide them on their way and by night in a pillar of fire to give them light, so that they could travel by day or night. Neither the pillar of cloud by day nor the pillar of fire by night left its place in front of the people.- Exodus 31:21-22 
The psalmist says it this way: 
7 Where can I go from your Spirit? Where can I flee from your presence? 
8 If I go up to the heavens, you are there; if I make my bed in the depths, you are there. 
9 If I rise on the wings of the dawn, if I settle on the far side of the sea, 
10 even there your hand will guide me, your right hand will hold me fast. 
11 If I say, "Surely the darkness will hide me and the light become night around me," 
12 even the darkness will not be dark to you; the night will shine like the day, for darkness is as light to you. - Psalm 139 
God's presence is with us every day, all day. It is he who says "I am with you always, to the very end of the age." 
But he is also THE highest authority we can reach out to. When we get sick, we reach for science. When our car breaks down, we reach for a mechanic. When we have no money, we reach for credit. When we have no hope, we reach for someone or something else. 
Perhaps this is one of the greater reasons for God to say no to a return to the old normal. We struggle to let God guide. We struggle to let God lead. We struggle to trust that it is only God and God alone who saves. Though he often acts through his creation to bring about change, we have looked to the "creation" to save us, instead of the creator. 
He is reminding us that HE is our rest. He is our salvation. HE is our peace. HE is the source of joy. And HE is the only chance of a hope fulfilled and the only securer of our deepest need. 
It's my prayer that God again becomes greater. When he is, I am reminded of the bible passage from 1 John 4:4 - "Greater is HE that is in you, than he that is in the world". 
Christian, the world doesn't need you. The world needs the Christ in you. Draw near to God, let him remind of you his voice, let his spirit give peace to your decisions and in your greatest fears, let him be your greatest authority - so that through you, the hurting world may know that God is Here! 
Mike