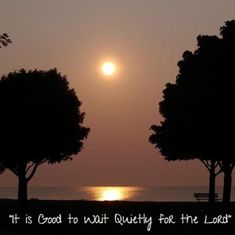 Can you feel it? I bet most of you have. The pre-Black Friday emails have been coming for the past week. The warnings of holiday travel times have been rolling through the media. Santa is at the mall, and for some reason, December decided to skip its place in the seasonal line and jump in and take over November's weather.

Yep, it's the season for "GOTTA GET IT DONE AND MAKE IT PERFECT" anxiety.

happy place, happy place, happy place

About 8 years ago I had my first encounter with full blown depression. I've had family go through it, friends wrestle with it and walked through counseling to get a handle on it, but never really felt it myself. And due to a series of poor decisions on my use of time as well as work stress, I was burnt out and fell into a black hole that I never want to go back to again. For three weeks, there was little that you could tell me that I didn't already know. Knowing the truth did not make the darkness any lighter; to some degree it actually annoyed me.

I had been listening to a song by Steven Curtis Chapman that God put in front me in the way that only he could and the chorus just kept ringing in my ears:

"And believe me now, believe me here
Remember all the times I've told you loud and clear
I am with you and I am for you
So believe me now, believe me now"

With this refrain rolling through that depression, the anxiety and the guilt that I felt started to ease up, and I felt more like myself as some of the over committedness and stress subsided. Yet, ever since that time I've had an increasing sensitivity to burnout, almost a sixth sense of sorts. And while I absolutely LOVE the Christmas season, the stresses and strains of family, work, ministry, conferences... often turn my thoughts inward on myself and what " I " have to accomplish. I can literally feel the knot in my stomach tighten at the risk of anxiety and depression nipping at my heals.

That's why I appreciate this section of encouragement from Lamentations and why I thought it was good to share with all of us. Take a moment to read this, perhaps take a pencil and write them out for yourselves and savor the PEACE that these words hold for us:


"22 Because of the Lord's great love we are not consumed, for his compassions never fail.
23 They are new every morning; great is your faithfulness.
24 I say to myself, "The Lord is my portion; therefore I will wait for him."
25 The Lord is good to those whose hope is in him, to the one who seeks him;
26 it is good to wait quietly for the salvation of the Lord." - Lamentations 3:22-26

My prayer is to read these words and let God breathe life into you this holiday season. You and I can't accomplish anything of lasting value unless he makes it possible anyway (check out vs. 37). But we can do the best with what we have and that means - keep our priorities of God, Family, Work, Stuff straight and in their proper order.

Perhaps most importantly find a regular time and a place that you and I would simply sit and "Wait quietly for the salvation of the Lord"

God bless your Thanksgiving and Advent journey!